ATTENTION COULEE REGION! God is calling the gathering of the believers in our region to come together and shake the area with the power of God.
Join us for an amazing time in encouraging and equipping the believer for Kingdom Lifestyle Advancement.
SPECIAL GUEST:
- Evangelist: Daniel & Heather Adams of The Supernatural Life.
https://www.thesupernaturallife.org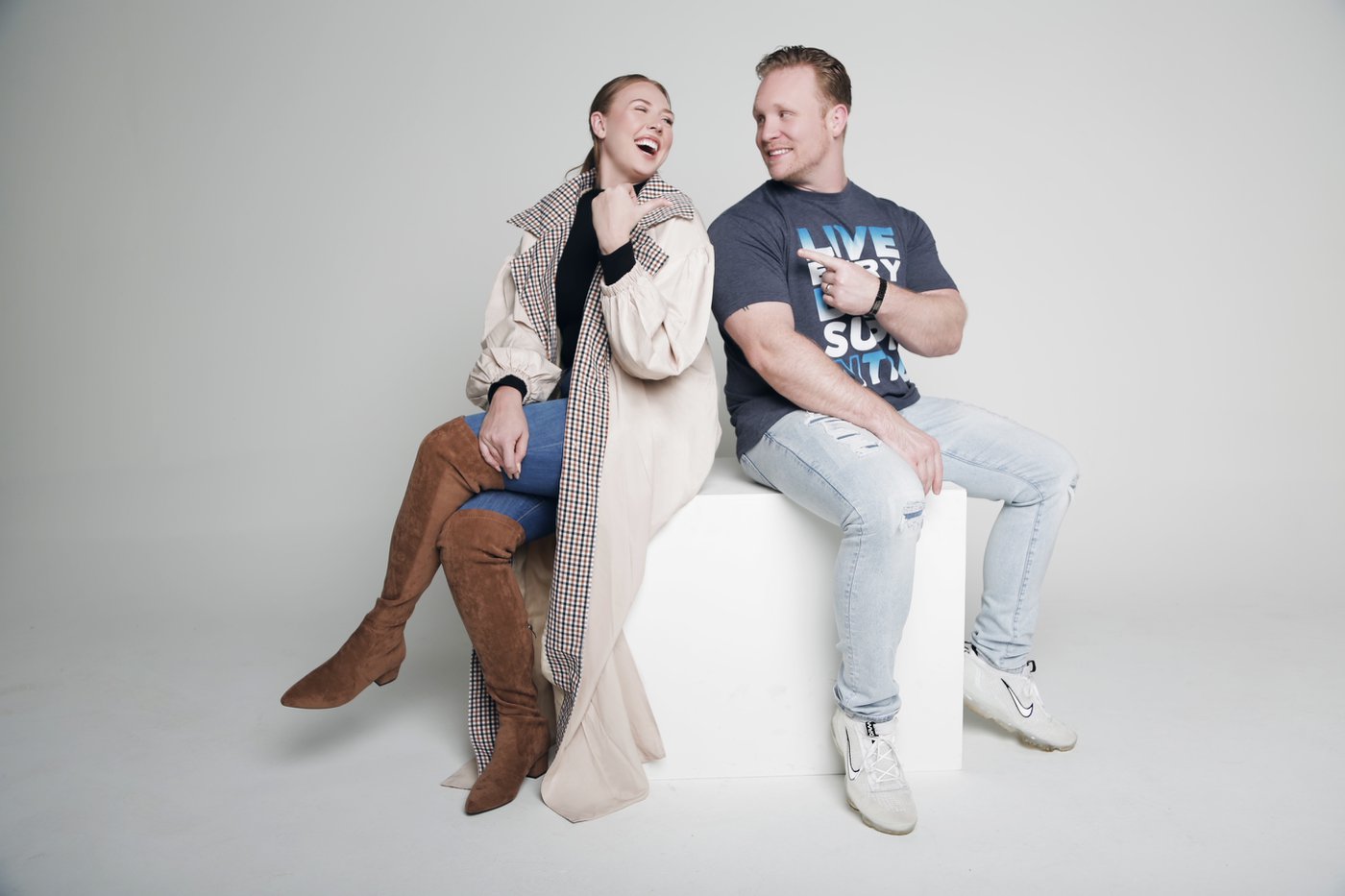 DETAILS
To encourage and equip the church (local + regional) for the work of the ministry. To reach the lost with the demonstrations of the power and love of God. To bring a fresh voice of ministry to the local church community.
Cost Includes:
- Reserved seating for Friday & Saturday night services
- Ministry time with TSNL
- Saturday Equipping Sessions
- Saturday AM Coffee and Rolls
Friday Night:
6:30pm - Evening Revival Service (FREE & Open to the Public)
Saturday: $30 Each Person
· 9:30am-10:00am - Coffee + Rolls
· 10:00am - Equipping Session 1- TSNL (Daniel & Heather Adams)
· 12:00pm- Break for lunch
· 1:30pm-3:00pm Equipping Session 2- TSNL (Daniel & Heather Adams)
Saturday Night:
6:30pm - Evening Revival Service (FREE & Open to the Public)
Sunday Morning:
10:00am - Sunday Morning Revival Service (FREE & Open to the Public)
HOTELS + CAMP GROUND AREAS
HOTELS NEAR RIVER OF LIFE CHURCH:
Holiday Inn Express & Suites
2614 Midwest Dr, Onalaska, WI 54650•(608) 667-3030• https://www.ihg.com/holidayinnexpress/hotels/us/en/onalaska/lsemd/hoteldetail?cm_mmc=GoogleMaps-_-EX-_-US-_-LSEMD
Hampton Inn La Crosse/Onalaska
308 Hampton Ct, Onalaska, WI 54650•(608) 779-5000•https://www.hilton.com/en/hotels/lsewihx-hampton-lacrosse-onalaska/?SEO_id=GMB-AMER-HX-LSEWIHX&y_source=1_MjA4MzYwOC03MTUtbG9jYXRpb24ud2Vic2l0ZQ%3D%3D
Days Inn & Suites
9409 WI-16 Trunk, Onalaska, WI 54650•(608) 519-4397•https://www.wyndhamhotels.com/days-inn/onalaska-wisconsin/days-inn-suites-onalaska-la-crosse/overview?CID=LC:DI:20160927:Rio:Local&iata=00093796
Stoney Creek Hotel
3060 S Kinney Coulee Rd, Onalaska, WI 54650•(608) 781-3060•https://www.stoneycreekhotels.com/hotel/la-crosse/
Micotel Inn by Wyndham
3240 N Kinney Coulee Rd, Onalaska, WI 54650•(608) 783-0833•https://www.wyndhamhotels.com/microtel/onalaska-wisconsin/microtel-inn-la-crosse-onalaska-area/overview?CID=LC:MT::GGL:RIO:National:29873&iata=00093796
Baymont by Wyndham
3300 N Kinney Coulee Rd, Onalaska, WI 54650•(608) 783-7191• https://www.wyndhamhotels.com/baymont/onalaska-wisconsin/baymont-inn-and-suites-la-crosse-onalaska/overview?CID=LC:BU::GGL:RIO:National:17904&iata=00093796
Prairie Inn & Suites
3913 Circle Dr, Holmen, WI 54636•(608) 781-4490•http://www.prairieinnandsuitesholmen.com/#/
CAMPGROUNDS NEAR RIVER OF LIFE CHURCH:
Neshonoc Lakeside Camping Resort
N5334 Neshonoc Rd, West Salem, WI 54669•(608) 786-1792•https://www.rvonthego.com/wisconsin/neshonoc-lakeside-camping-resort/
Veterans Memorial Campground
N4668 County Rd VP, West Salem, WI 54669•(608) 789-8599•https://www.lacrossecounty.org/facilities/campgrounds
Bluebird Campground
N2833 Smith Valley Rd, La Crosse, WI 54601•(608) 781-2267•https://bluebirdcampground.com/
Whispering Pines
N8905 US-53, Holmen, WI 54636•(608) 526-4956•https://whisperingpinescampground.net/
Champions Riverside Resort
W16751 Pow Wow Ln, Galesville, WI 54630•(608) 582-2995•https://championsriversideresort.com/
Pettibone Resort
333 Park Plaza Dr, La Crosse, WI 54601•(608) 782-5858•https://pettiboneresort.com/